Say that ten times really fast! "CapJaxMathFax!".
Yep, say it and you'll get a little bit of the picture
CapJaxMathFax
is trying to convey - building lightening quick response times to the boring old math facts your kids need to learn!
CapJaxMathFax is a computer program that "Supercharges math fact memorization" by offering a performance/reward based drilling exercise of the four basic math tables: addition, subtraction, multiplication, and division. It works with essentially any math curriculum to help your child not just familiarize themselves with the math facts, but to give them confidence in their ability to recall them with lightening quick accuracy.
The program itself is quite simple and easy to use. No fancy animated characters flying around the screen (Yay!) or even multiple screens for multiple areas. CapJaxMathFax is a program that completely focuses on getting your child proficient in the four math tables and does away with all the fluff!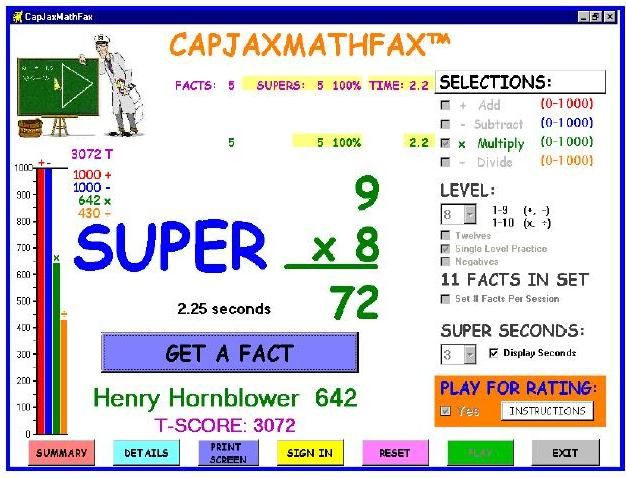 As the educator, you can set the number of problems in a set and then the program automatically generates problems at random at the level that your child is at. No repetition, no flash cards, no monitoring to make sure they're working with the right set of questions.
CapJaxMathFax is rewarding based on performance and proficiency. Each problem is given only at the prompting of the student (it's not automatic so the student does not feel like there is a timer ready to go off in between problems!), the response is recorded, then an immediate positive statement if the problem was answered correctly or a "try again" if the answer was incorrect. The response is timed and displayed back to the student when the correct answer is given. If the student answers correctly on the first try within 3 seconds (adjustable to suit student), it's a Super Answer!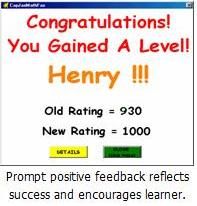 Students can play for practice or can play for ratings. The rating is based on a points system and gives the student a visual of the progress they are making. In addition to that, you can
separately purchase a set of "Merit Badge" buttons
to pin on backpacks or shirts to really make sure the student feels rewarded for their work and getting the recognition that gives forward momentum!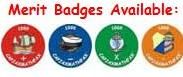 We used this program with our 2nd grade son, Joshua. I really liked the simplicity of the program and the way it waited for him to be ready to move on to the next problem and prompt the computer before moving forward. He could go as fast or slow as he needed to and there was always that pause of recovery time in between problems that reduced the stress of anticipation. He LOVED it when he got a Super Answer! within the 3 second time limit and enjoyed watching his ratings go up. I found that his drive to watch his ratings go up made him want to keep going and going until he got a better rating, but then he'd be sick of it and not want to do it at all for several days. Using it in smaller intervals more consistently is recommended for exactly that reason! Of course, you can always set smaller goals than the 1000 rating to reward the students with something more tangible and encourage that consistent use that really makes the difference!
I've heard from several other homeschooling moms in just the past month that as they arrived at the end of the school year they were finding their child was not as proficient in the four basic math tables as they needed to be! If you find yourself saying the same thing, look no further than CapJaxMathFax!
In fact, CapJaxMathFax has provided a
free evaluation
for YOU to try them out and see how fast your child improves on their math facts!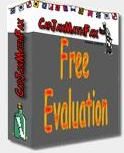 Go
HERE
to get CapJaxMathFax downloaded on your computer now for $29.95 (one year annual license for up to 10 students)
Or have them ship the software to you for $35.90 + shipping!
Merit Badges
are available for purchase for $4.00 w/free shipping!
To read what other TOS Crew Members are saying about CapJaxMathFax, check out the Crew blog post HERE!
Disclaimer: As always, this product has been provided to me for use in my own homeschool with my own family free of charge in exchange for an honest review and nothing more. All opinions here are my own.