As a new homeschooler, listening to the advice of older, more experienced homeschool moms, I've gathered information here and there about various curriculum choices. One thing has been consistent in their words of advice: check out
Apologia
!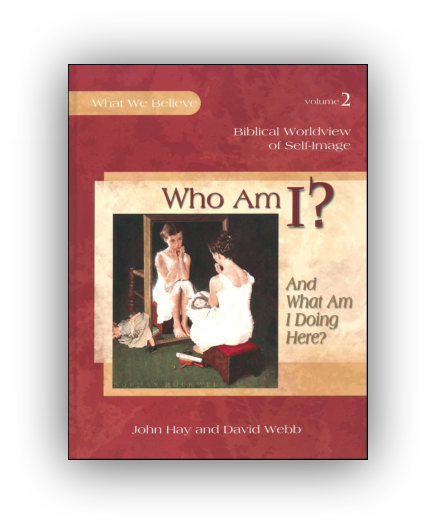 We were provided with a copy of Apologia Press's textbook:
Who Am I? And What Am I Doing Here?
(Biblical Worldview of Self Image), along with the corresponding Audio CD, Notebooking Journal, and Coloring Book.
Although I've previously reviewed one of their books, this was the first opportunity to use one of their curriculum sets. WOW. I was impressed by the incredibly thorough approach to teaching Christian Worldview to students ages 6-14.
Who Am I?
is the second book in the "What We Believe" series of Apologia Press textbooks. Other titles include:
Who is God? Who is My Neighbor?
and
What on Earth Can I Do?
. This series is intended to be taught in as little as two years or as many as four, though I really do believe this could be a rotating curriculum that could be used again as your children grow. It is written at the 5th-6th grade reading level, so while at this point I have been reading this with the kids, there will come a time when they can study independently and more in-depth.
The hardcover
Textbook
has an in-depth introduction that includes ideas for lesson plans and instructions on how to access the online book extras (which include teacher helps, notebooking pages, etc.). The Notebooking Journal has a sturdy ring binding for ease of use, the pages have beautiful backgrounds and illustrations, and the front contains a more specific lesson plan to utilize if you choose. Each lesson is set up to be taught over a three week period, two days per week, and can be easily personalized to the needs of your student(s).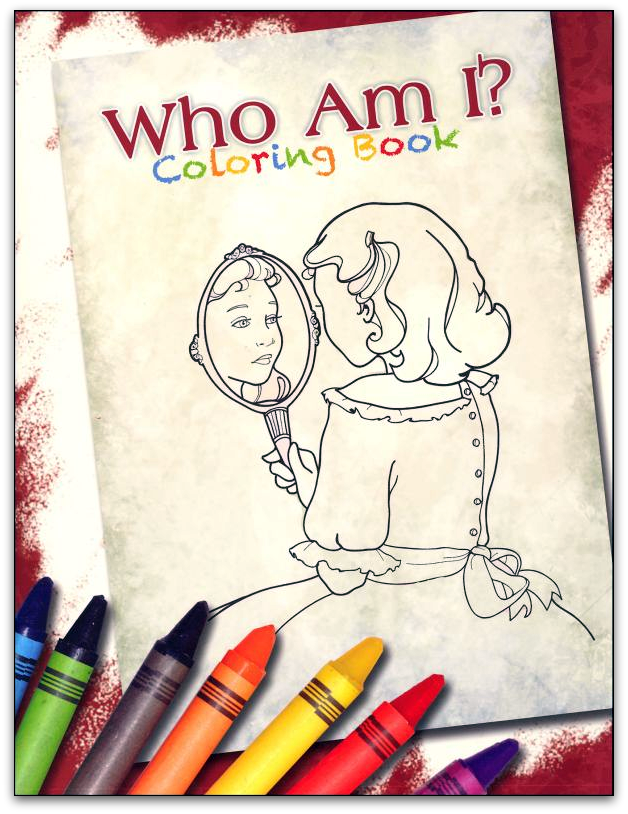 We were indeed impressed with the Who Am I?
Coloring Book
as well! It provided a visual exercise to keep the hands busy while I read the lesson and the stories from the textbook. I found it surprising how well something as simple as a coloring book added so much to the teaching and retention of the lessons! It was often the first thing Joshua asked for when we started school: "Mom, can I get out the Coloring Book while you read the stories?". If I had had three copies of the Coloring Book, one also for each of the girls, it would have been an awesome addition to our school day. In the future, when considering more of these curriculum sets, I will add in the Coloring Book for even the youngest members of the family to draw them into the lesson as the older kids listen.
Joshua (2nd grade) loved the stories.
Let me say that again: He LOVED the stories.
Right away, from the first story of a little boy in Russia who was born with a disability and things to overcome, he was drawn into a new realm of thought towards God's purposes for each and every life. God doesn't make mistakes. Right now Joshua doesn't live with a disability that makes him outwardly "different", but inside his body, he was born with a broken heart. This story and the lesson surrounding it brought out some amazing, deep, soul-searching conversations. And that was just Lesson 1!
Joshua was fascinated by the cultural aspects of the stories involving children of other countries, or living in our culture, but being raised in another faith with vastly differing cultural aspects. Reading the story of Amira, a Muslim girl living in London, Joshua was fascinated by the prayers, the differing responsibilities and restrictions between boys and girls, and the fact that they keep Friday as a holy day!
In each story he was able to discern ways in which the child was similar to him and ways he or she was different. Of course, the perfect common denominator in every single life is that we are all created in the image of God. Not one person, on any continent, in any culture, speaking any language, is
NOT
created in the image of God and for a specific purpose. What a beautiful thing to see a child learn that and soak it into their soul! Truly, as I read these stories and affirmations of God's purpose for the lives of each person on the earth, including each of my precious children,
and myself
.... it soaked into my soul a little bit more, too.
I've watched Joshua's thoughts change as he goes about his day and does his normal routine activities. He looks for ways, now, to find his talents and use them for the glory of God. At times the lessons seem to repeat themselves, saying the same thing in slightly different ways, yet that restating of the same principle seems to have truly had an impact.
The
Notebooking Journal
includes two pages for each lesson where your student will copy and memorize two Bible verses. The authors chose each verse with specific reasons: the first verse is to express the main idea of the lesson, the second is to help your child learn and develop a Biblical character trait.
Who Am I? And What Am I Doing Here? Is a collaborative effort written by authors of various denominations with the specific idea in mind that a Christian Worldview be conveyed and taught without the hindrance of doctrinal arguments. It is non-denominational, therefore, and can be taught by homeschoolers and used by Christian schools of many faiths.
Using the Textbook, Notebooking Journal, and Coloring Book has been nearly planning-free for me. It is well organized and quite self-explanatory to work through. I would expect a 4th or 5th grader to easily be able to work through the book with little direction. We were not able to use the
Audio CD
in our homeschool, but that is also available to older students who can work independently and is a great resource for those who learn better through listening rather than reading. It is a full audio version of the Textbook read by Emmy winner Marissa Leinart.
If you are looking for homeschooling resources that are high-quality, long-lasting, well researched, and incredibly thorough,
Apologia Press
is where to look. I have found all of those qualities in this Christian Worldview curriculum set and more.
You can find the
Who Am I?
books and extras
here
!
If you have more questions about the
What We Believe
series, this links you to the
FAQ
pdf document.
Below is a list of the prices for the items we received and links to take you directly to each item.
Who Am I?
Textbook
: $39.00
Who Am I?
Audio CD
: $19.00
Who Am I?
Notebooking Journal
: $24.00
Who Am I?
Coloring Book
: $8.00
To read more reviews of this product check out the TOS Homeschool blog
here
.
I received these homeschool books and extras free of charge in return for an honest review. All opinions and experiences written here are mine.